PLEASE REMEMBER - IF THE LIGHTS ARE
FLASHING, DON'T BE PASSING!
Driving through a school bus stop arm is
against the law. Please stay alert when driving near a school bus.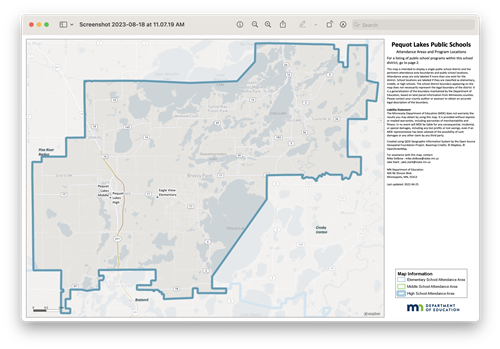 Pequot Lakes School District Boundaries Map Link
Enter your address in Pollfinder to see what district your address is assigned to.